Marbelite 12 12 12 Signal Head
Here are some more pictures of the Marbelite 12 inch signal head.
Here is a couple shots of the front and back of the signal.
These lenses are not original to the signal, it came with standard brick pattern lenses.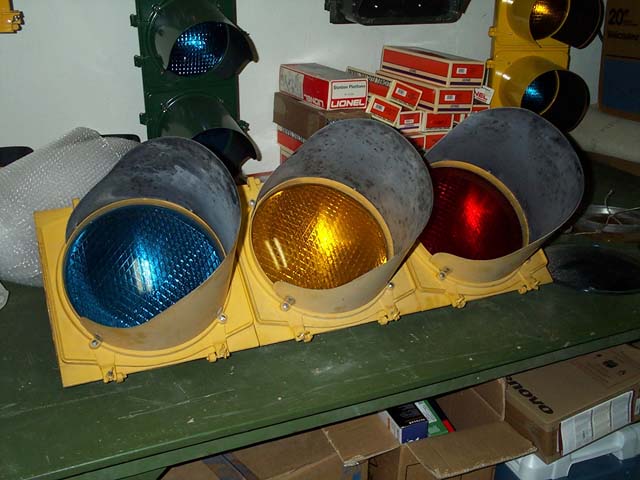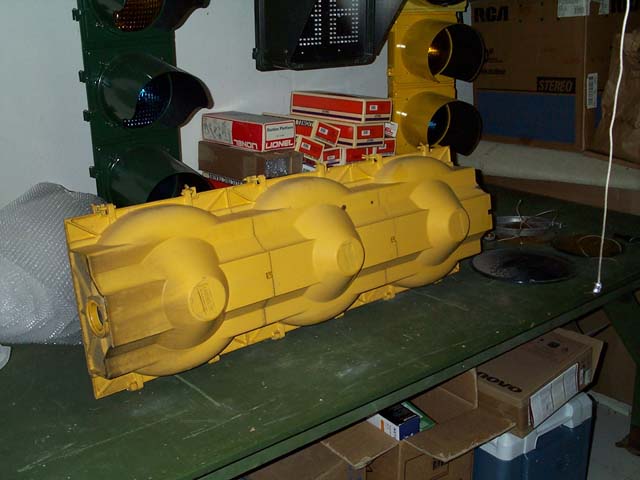 I was lucky enough to be able to obtain a couple of pictures of this light while still in service! Thanks Jay for the photos!
It is the front facing signal in the second picture. This is in Milford Center, Ohio.
These signals were put up in the 70's, but were replaced in the summer of 2010 with some old refurbished
Eagle 4 ways with LED's. The town wanted the historic look of 4 way signals! It is great to know that some
towns are preserving old 4 way signals for their historic value!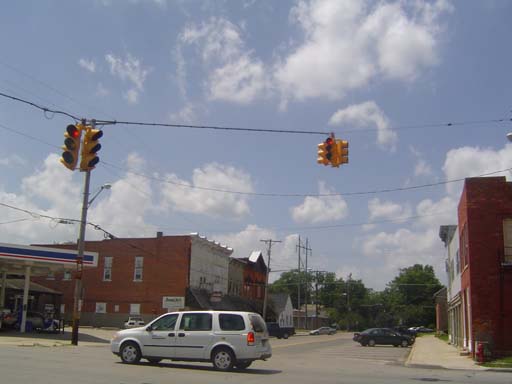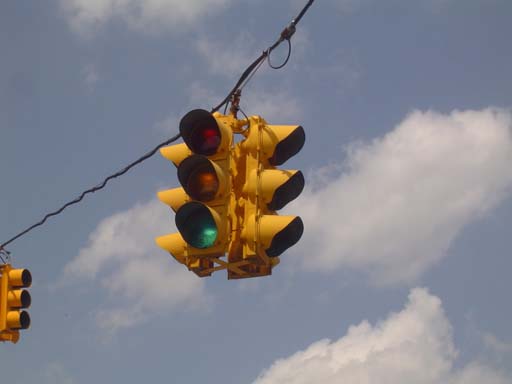 Here is a picture of the intersection with it's new refurbished Eagle 4 ways!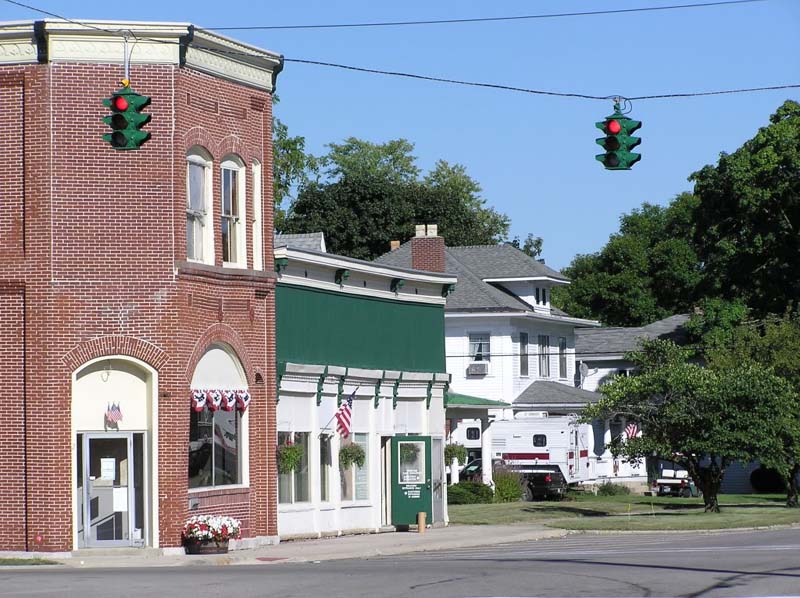 This page was originally posted on Nov. 13th, 2010.