GE Round Bodied Signals
Here are a few pictures of two GE 8 inch round bodied signals.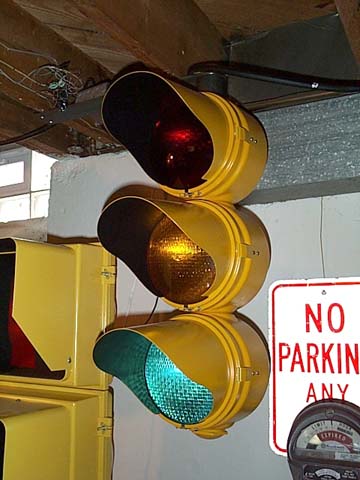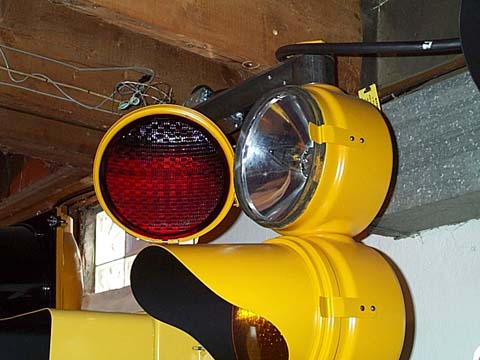 The reflector is held into the body of the signal with the gasket which is tabbed and grooved so that it fits into the two tabs on the body at 12 o'clock and 6 o'clock and then the gasket rotates about ten degrees to hold it in place. The gasket seals the inside of the body as well as the lens in the door which does not have a gasket around it.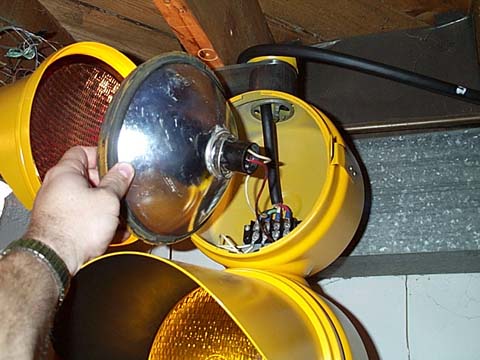 Below are pictures of a second GE round body added to this collection in early 2004. This signal has unusually long tunnel visors. They are 12 inches long.