Items I am looking for
This page lists signals I am still looking for. The list is not long, but the signals are not easy to come by.
---
Crouse Hinds Neon pedestrian signal.
Crouse Hinds made a few different variations of neon pedestrian signals. I am looking for the variation shown below.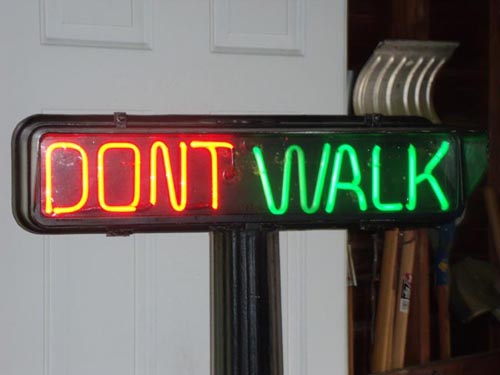 ---
If you can help me locate the signal above, please email me at jab8356 AT comcast DOT net and put EMAIL THE TRAFFIC SIGNAL MUSEUM in the subject line.
THANKS!!!