GE 4 way Signal
Below is a picture of this signal as it was purchased.
It was painted yellow, but had an original coat of green underneath the yellow.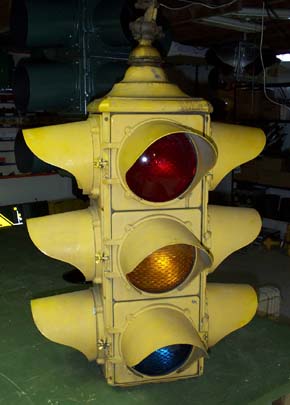 Next is a picture of the signal with all the internal parts removed along with the visors.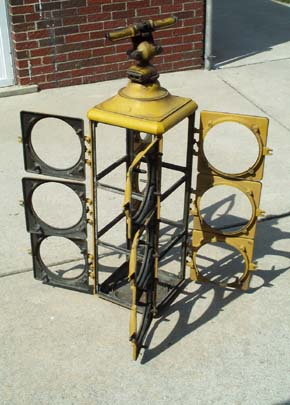 Below we see a picture of the body of the signal just after being repainted Hunt Club Green.
Hunt Club Green is the closest match I could find to the original green.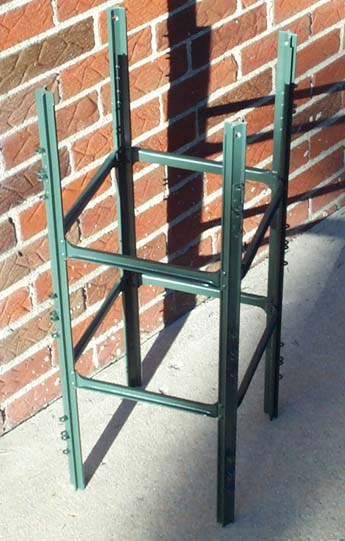 Below is a picture of the bottom of the signal. It is made to have a bottom light installed as you can see in the GE 4 way beacon in this collection. I chose to leave this signal without a bottom light since it came that way.